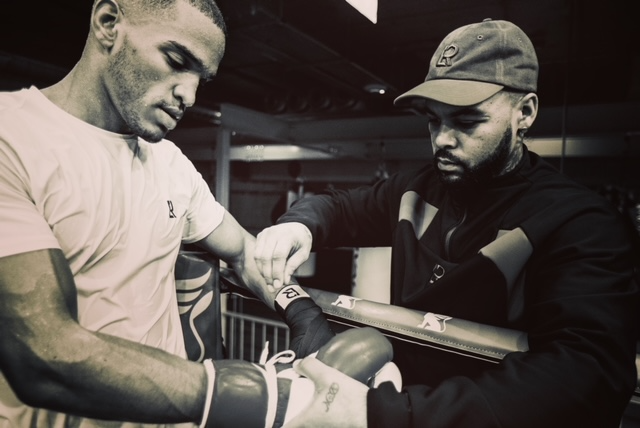 "I feel sport is so essential in moulding the character and personality of young people, especially boxing. I don't think there's a better sport that can instil all the things that are missing from kids these days. Discipline, respect, manners, understanding losing, winning, and there's physical and mental health as well." 
- Eddie Hearn
It's fair to say that there's a lot more to boxing than meets the eye. The first distinction to make is between non-contact and contact boxing. Everyone can learn how to box and not everyone wants to compete. It's a popular misconception that boxing gyms condone violence or that entering a boxing gym for the first time is a brave thing to do, on the basis that you are expected to defend yourself. There are a raft of benefits that cascade from the training; physical, mental and emotional. I would like to add spiritual, but for the sake of this article, we will keep it corporeal. 
Boxing as a skill and as a non-contact, cardio experience had proliferated up and down the UK for the past 10yrs+. Boutique boxing gyms and non-contact boxing classes have seen a surge in popularity. Learning how to punch properly, finding your true power and hitting a moving target is fun, empowering and terrific for de-stressing our charged, modern lives. 
Boxing gyms have otherwise been at the heart of the community, playing a formative and influential role in the lives of so many young people, for many decades. These Amateur gyms are a proxy to 'life-learning' centres of excellence, where everyone and anyone is welcome. These centres of excellence showcase the pillars of respect and inclusion, which punctuate boxing. Respect is born out of the knowledge that all humans get tired and all humans feel pain. When in the ring, you are one punch away from getting hurt and knowing this breeds respect for anyone willing to give it a go.
Nothing builds resilience for life, better than boxing training. To complete the cardio circuit and to finish the session, you will find out a lot about yourself - How comfortable are you with being uncomfortable? How capable are you with talking yourself through the 'dead zone', when the need for oxygen and the lactic acid build-up in your muscles queue your body to stop..? There is a tacit acknowledgment among everyone in the room that they will learn through suffering and self-improvement comes through sacrifice. An atmosphere of respect permeates these gyms, as everyone is there to grapple with resistance. This resistance reflects the difficulties confronted in life. 
Whether competing or training, dedication to boxing is a tremendous counterpoint to our cosseted and quick-fix, modern lives. It's easy to succumb to instant-gratification and sanitised pleasure, forgetting that the greatest highs come from the deepest lows.
As a sport, boxing is a tremendous leveller. No one cares what colour, creed, background or sexual orientation you have when your focus is either on hitting a moving target or defending yourself from flying fists. We all get tired, we all feel pain and we all want to improve. These boxing gyms welcome everyone and anyone willing to give it a go. 
Whether it's in a private boxing studio or in your local boxing gym, finishing a class or a competitive spar will lift your mood. Boxing brings a sense of achievement, enjoyment, closeness to others and it is beneficial to the body. It is also a stress-release and active mindfulness, meaning you will not be preoccupied with what is going on outside while your body is busy. 
Boxing teaches us so much about ourselves. Here are just some of my learnings from boxing:
- When you confront your limits, you become aware of how much you want it and that your mind is your biggest obstacle to success.
- Learning that you are capable of more than you thought transfers directly to daily life and enhances your self-efficacy in completing tasks, when faced with difficulty.
- Knowing what you are capable of is powerful. When you trust yourself, you can rely on yourself. You become responsible for yourself. 
- No matter how talented you are, hard work trumps talent, when talent doesn't work.
- Boxing is hard and so is life. If you meet resistance, the struggle is real and there is suffering, but the victory is sweeter.
- Life is rarely easy and what your opponent does is out of your control, but when you surrender to the idea that you can only control yourself, your choices and your attitudes, life becomes a whole lot simpler. 
- You never lose - you either win or learn.
Boxing is for everyone and everyone can benefit from what boxing brings. Whatever age, fitness level, ability, shape or height, anyone can learn to box. Boxing is so much more than 'artistic violence' and it transcends the physical.