BEST 5 BOXING COACHES OF ALL TIME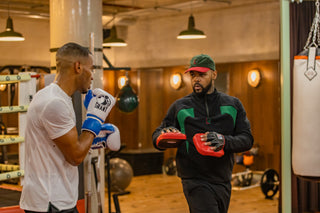 Trying to judge who the best boxing coach of all time is without a great deal of subjectivity is impossible. I was born in the 80's, so I will rely on the experience of those who lived through the years when past boxers and their coaches were enjoying their prime years before me. If you play the game of "Who was the greatest?" your judgment will probably be swayed by the "availability heuristic" (we judge as more important those examples that we can bring more easily to mind) and the "reminiscence bump" (we find it easier to recall memories from our teens and early twenties). So if you are in your youth today, it is quite likely, in years to come, that you will tell your children that Anthony Joshua or Tyson Fury was the greatest ever boxer, though this may of course depend on the outcome of their match in June or July and if that fight ever happens!
A truly great trainer needs to mould a fighter, educate them, carry them to greatness while showing consistency, professionalism and dedication all throughout their (trainer's) career. A great trainer must have a mental and emotional connection with the fighter, feeling what his fighter feels, and being able to see what the fighter is seeing. A trainer who can throw in the towel when fighter is in trouble is a great trainer. A trainer who can lift the fighter's spirits in the corner during a fight, is a great trainer. A trainer who can motivate their fighter with energy and drive, especially when under pressure, is a great trainer.
A trainer who is in it for the quick buck is not a good trainer. A trainer who sees their fighter as property, is not a good trainer. A trainer who doesn't make their fighter a priority, is not a good trainer. Even if the fighter's skill and will leads to a world championship title.
And now to the list of the five best boxing coaches of all time.
1) Cus D'Amato
"Fear is the greatest obstacle to learning. But fear is your best friend. Fear is like fire. If you learn to control it, you let it work for you. If you don't learn to control it, it'll destroy you and everything around you"
Looking back at Cus' career tells us of how extraordinary this boxing coach was. He handled the careers of Mike Tyson, Floyd Patterson and Jack Torres, all of whom were inducted into the Boxing Hall of Fame. Tyson became the youngest undisputed heavyweight champion in history. Floyd Patterson won olympic gold at middleweight before going on to beat Archie Moore for the world heavyweight championship.
For most folks Cus is synonymous with Mike Tyson, whom he picked up at a very young age and brought into his house in the Catskills, to develop a profoundly influential relationship with. Through this relationship we see the extraordinary depths of love and care that Cus had for his fighter.
Cus takes credit for advancing the peeka-boo style of boxing, mentoring Teddy Atlas (currently one of the most respected trainers in world boxing), Kevin Rooney and setting up Catskill Boxing Club. D'Amato's legacy lives on.
2) Angelo Dundee
"Notice who's in the locker room after you lose, not after you win."
Although synonymous with Muhammad Ali (1960-1981), creating a legacy of sporting greatness that transcends boxing and has echoed through the years with almost mythical overtones, Angelo Dundee was also the lifelong trainer of Sugar Ray Leonard and 14 other world champions, including George Foreman.
Dundee apprenticed under Charlie Goldman in NYC, before re-locating to Miami Beach, where he opened the "Fifth Street" gym. Here he fashioned all kinds of boxers with his stellar expertise and taught all his fighters to fight a smart fight. He was known for his tactical approaches and his clever plan development.
Ali and Dundee shook up the world, leaving an indelible and revered reputation behind. In essence, they both fashioned a fairy tale, a story that makes it into any boxing conversation. Anything that had, has, or will ever have to do with Muhammad Ali, has to do with Angelo Dundee as well.
3) Eddie Futch
"Boxing is a science...Fighters are born with differences in ability, but you also see a big difference in their skills. That's the trainer's influence at work."
Dubbed the "Professor of Pugilism", Eddie Futch not only unleashed 21 world champions but was a Golden Gloves lightweight champion himself, before a heart murmur brought his own professional journey to an end.
Futch's high-profile stable include 4 of the 5 fighters to have defeated Muhammad Ali: Joe Frazier, Ken Norton, Larry Holmes and Trevor Berbick. Other world champions trained by Futch include Riddick Bowe, Virgil Hill, and Montell Griffin. Asides world champions, Futch also mentored and developed world-famous boxing trainer Freddie Roach, who doesn't make it on to this list as he is still operational.
Nowhere was Futch's razor sharp boxing brain in better or more famous evidence than before and during the 'Fight of the Century' between Muhammad Ali and Joe Frazier in 1971. In the lead-up to the fight, Futch discerned that Ali was vulnerable to body shots and also identified that when throwing his uppercut he was open to be countered by a left hook. On these props hung the masterplan that enabled the inspired Frazier to become the first man to defeat 'The Greatest'. Besides his sure-footed sense of strategy, Futch also had many other qualities that made him an exceptional trainer.
4) Ignacio Beristain, aka "Nacho"
"It's a sport that has helped many children on their way to the darkness and put them on track and allowed me to make them better men."
Undoubtedly the greatest Mexican boxing trainer of all time and that's saying a lot, from a country that boasts 204 world champions and counting. Nacho had over 60 years of operational experience and a particular style of coaching that exemplifies combination punching, producing fan-favourite, technical fighters.
Nacho led Mexico's National amateur boxing teams to multiple medal wins at the 1968, 1976 and 1980 Olympic Games. In the pro ranks he has steered 18 champions; including Juan Manuel Marquez, Oscar De La Hoya, Gilberto Roman and Hall of Famers Ricardo "Finito" Lopez, Humberto "Chiquita" Gonzalez and Daniel Zaragoza.
5) Emmanuel "Manny" Steward
"If there is one abiding theme in the gym, it's the withering work in the ring. Those not fit do not survive."
Manny Steward piloted a star-studded stable of 41 world champion fighters through the famous Kronk gym in Detroit. The most notable among his stable who can attribute their success to Manny include; Lennox Lewis, Wladimir Klitschko, Thomas "hitman" Hearns and Tony Tucker. The heavyweight fighters under Manny's stewardship had a record of 34–2-1 combined in title fights. Ironically Manny also trained Oliver McCall, who handed Lennox Lewis his first professional defeat in the ring.
Manny spent a great amount of time in the corner working his fighters, and never has anyone seen him lose confidence or throw away a fight that was still available to take. Steward is revere for his ability to take a fighter and their style, and completely rebuild it. When working with Thomas Hearns, Steward was able to take a light-hitting boxer and turn him into a destructive power puncher who not only gave Marvin Hagler the fight of his life, but also knocked out Roberto Duran. With Steward's help, many boxers were able to elevate their careers and become successes.
Manny was also known for his charity work in Detroit, helping youth to attain an education.