POST-BURPEES: IN CONVERSATION WITH PLACE2BE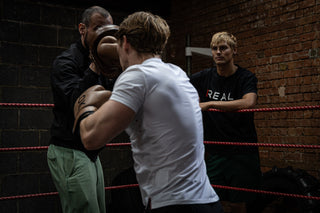 After completing the challenge I had set myself on Saturday 12 August, I caught up with Jessica Kateryniuk-Smith, in charge of all challenge events at Place2Be. 
Jessica: What did you do and how did it go?
Max: We did it; we managed 3000+ burpees between the three of us. We set out to all hit the 1000 mark and some of us ended up surpassing 1000 as we kept at it to support those who hadn't yet hit their target. I could never have done this alone. 
We raised over £1000 (and counting!), which was only 40% of our target, but we had set our fundraising ambitions high! 
Jessica: No way, you smashed it - you raised enough money for 64 children to speak to a Place2Be counsellor about their worries in a lunchtime session. Congratulations.
Max: That's so good to hear - that really turns a negative into a positive. 
Jessica: What made you decide to fundraise for Place2Be? 
Max: REAL fight for enhanced mental wellbeing. I love that Place2Be offer support to the young. For me they're the ones that need support, so that they can grow into emotionally regulated, well-adjusted humans for tomorrow's society. I like to think it's my duty to pass it on.
As a brand, we exist to inspire in our audience a curiosity in how much better they can be, mentally, physically and emotionally through physical action.
Jessica: Tell us about the fundraising challenge you took on – how did it go? 
Max: It was long, sweaty and brutish. It went extremely well. We couldn't have done it without each other and although the last few hundred burpees sapped our power, we knew the story we wanted to tell - we had to finish. 
Jessica: Why do you think supporting young people's mental health is important? 
Max: Both having had personal experience of poor mental health and wanting to pass on the most robust, optimistic outlook to the next generation are reasons that fuel me to believe in the youth of today - the world is theirs tomorrow. 
Jessica: Is there any advice you may give to a young person struggling with their mental health? 
Max: It is human to struggle and it is important to acknowledge your emotions. It is perfectly ok to not feel ok. Please try not to suppress your emotions and don't suffer in silence. 
We are evolving to a better understood and better managed situation surrounding mental health - long may this continue. 
Jessica: What advice would you give to anyone taking on a challenge like this and do you have a tips to help them fundraise?! 
Max: If you take on this challenge please remember that preparation is crucial. Do not do this alone. Be sure to use Justgiving.com to create a page people can donate via, in order to maximise the benefits of doing such a challenge. 
Jessica: Anything else you'd like to add?
Max: Whatever your struggle; physical, mental or emotional - do not do it alone. 
Expressing our physicality is essential in our modern, computer-oriented lives. We are free to be us when we exercise and we rationalise the world around us. This gives us a heightened sense of control. This gives us power.
And of course a huge thank you to every well-wish and penny of financial support!