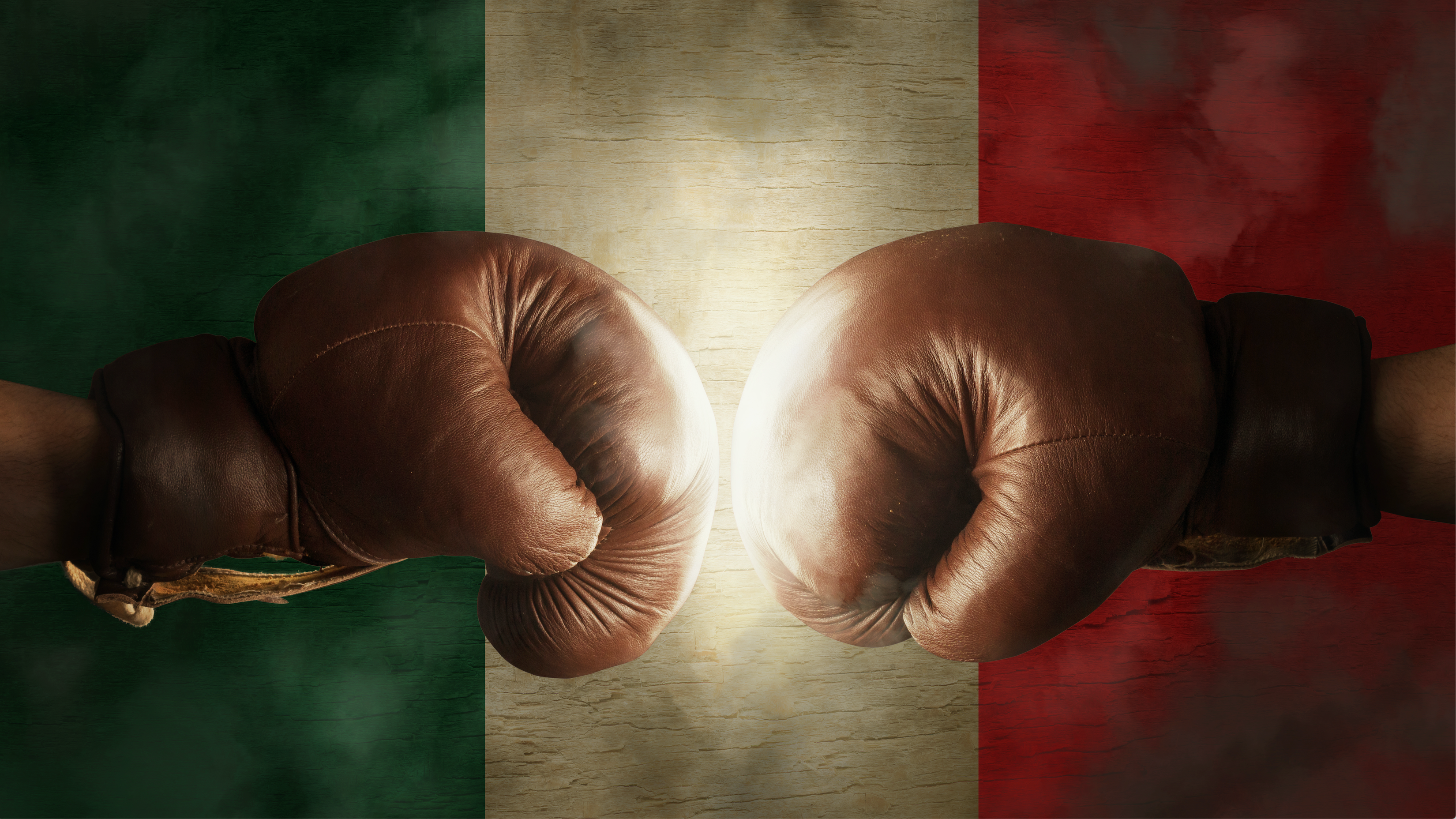 What does it mean to 'fight like a Mexican'? The sport of boxing is an inseparable part of Mexico's rich heritage. It is considered a major sport and has produced 204 (at time of writing) world champions in professional boxing, more than any other nation. Along with 12 medal-winning olympians, boxing has gained Mexico more achievements than any other sport, on a world stage.  
In a country that shares a border with the United States, it seems boxing is a particular means of demonstrating rivalry not only between native-born Mexicans, but between those to the North of the border with Mexican descent and domestically-based Mexicans. But even Mexican fighters and American fighters of Mexican descent have an equally long-standing rivalry with Puerto-Rican and Puerto-Rican-American fighters. 
During the 1930s, boxing had its first Golden Age in Mexico and In 1932, at the LA summer Olympics, Francisco Cabañas Pardo won Mexico its first Olympic medal in boxing. From Mexico City – boxing made its way to the U.S. via waves of immigrants who left Mexico following the Mexican revolution. In the 1960s, representatives from across the boxing world formed the World Boxing Council (WBC), boxing's first global ruling body. The headquarters are still based in Mexico City. As a clue to Mexico's influence at the time, one of the organisation's stated goals was protecting Mexican boxers from promoters and managers in the United States.
The 1980s was a second Golden Age for Mexican boxing and can largely be credited to boxing star Julio Cesar Chavez From 1980 to 2005, the boxing world was enthralled as Chávez, arguably Mexico's greatest boxer and one of the greatest boxers of all time, fought his way to 107 victories, at one point with an 87-fight winning streak. The "Mexican style" of boxing didn't start with him, but it is often associated with him – J.C. was unrelenting with his brutal body-punching, a fearsomely spirited and a pound-for-pound supremo. Chavez took your soul one aching piece at a time. He epitomised Mexican machismo and "fought like a Mexican", emphasised by offensive aggression, less emphasis on defence and instead up-close fighting, with a bobbing head and repetitive body blows. Most fans call this the best type of boxing to watch because of the constant action
Let's look at some of Mexico's other greatest ever fighters and see if we can distill a clearer idea of what it means to "fight like a Mexican". What attributes do these other prolific boxers from Mexico share, that makes them inherently Mexican?
Juan Manuel Marquez, aka "Dinamita", was exceptionally skilled with his combinations and counter-punches, credited for his toughness and having never left a fight by stoppage. "Dinamita" was still mixing in world class 21yrs after his debut before closing a phenomenal career. A granite-hard chin, heavy-handed and industrious counter-puncher, Marquez proved to be the kryptonite of the great Manny Pacquiao taking him to 3 hotly contested decisions (a draw, a split decision & a majority decision loss) before earning vengeance with a spectacular 6th round KO in 2012 with 1-second left of the round, earning KO of the year. Undoubtedly one of Mexico's best ever boxers.
Salvador Sanchez, aka "Chava" begun his professional career aged 16. He achieved status as WBC and lineal featherweight Champion until his life ended in a car crash at the tender age of 23. In the year of his death Ring magazine named "Chava" as fighter of the year and ten years later he was inducted into the International Boxing Hall of Fame.
"Chava" blended quickness, tenacity and impeccable timing, asserting him as one of Mexico's finest ever fighters. He won the last 24 fights of his career. This streak included wining the WBC featherweight title in 1980 over Hall of Famer Danny Lopez and then defending it 9 times - defeating notable featherweights Ruben Castillo; Patrick Ford, Juan La Porte, Roberto Castanon, Pat Cowdell and Hall of Famers Lopez (again), Wilfredo Gomez and Azumah Nelson in the process.
Marco Antonio Barrera, aka ""El Baretta" or the "Baby Faced Assassin" is immortalised in boxing lore forever and a fan favourite for his string of entertaining brawls. It's hard not to talk of "El Barreta's" rivalry and trilogy with fellow Mexican Erik Morales. They first met in February 2000 and Barrera was on the wrong end of a split-decision in arguably the greatest fight seen this century. Morales won the fight but the "Baby Faced Assassin" won the war, walking away as winner of the next two fights. Rarely has more heart and desire ("curazon") been displayed by two fighters.
The "Baby Faced Assassin" took on a who's who of the best fighters from 112 to 140 pounds in a career that spanned more than 20 years and was inducted into the International Boxing Hall of Fame in 2017.
There is no denying the pedigree of Mexican boxers who have punctuated the upper echelons of professional boxing over the decades. Together these boxers all contribute to what it typically means to "fight like a Mexican". Attributes that are characteristic of this fearsome style include:
- inside fighting (in-the-pocket), up close with lots of body-punching.
- offensive aggression and ring dominance.
- bobbing, with lots of head movement.
...and above all else
- "curazon" or spirit.
Of all the components Mexican boxers are endowed with, "curazon" is what unites boxing fans the most. It is impassioned and inspirational. It is shown when tested, when on the ropes, when under fire, when knocked down, when tired & when hurt. It shows us the depth of the fighter's desire and courage to persevere.